I blame Angry Bear for this thread!
I'm just gonna dump little silly comic style sketches here and they'll all be slice-of-life happenings that we experience now and then.
Starting with...
The Saucening
; Also known as 'why I shouldn't touch caffeine'.
Click here to open it full resolution in a new tab if you can't see it properly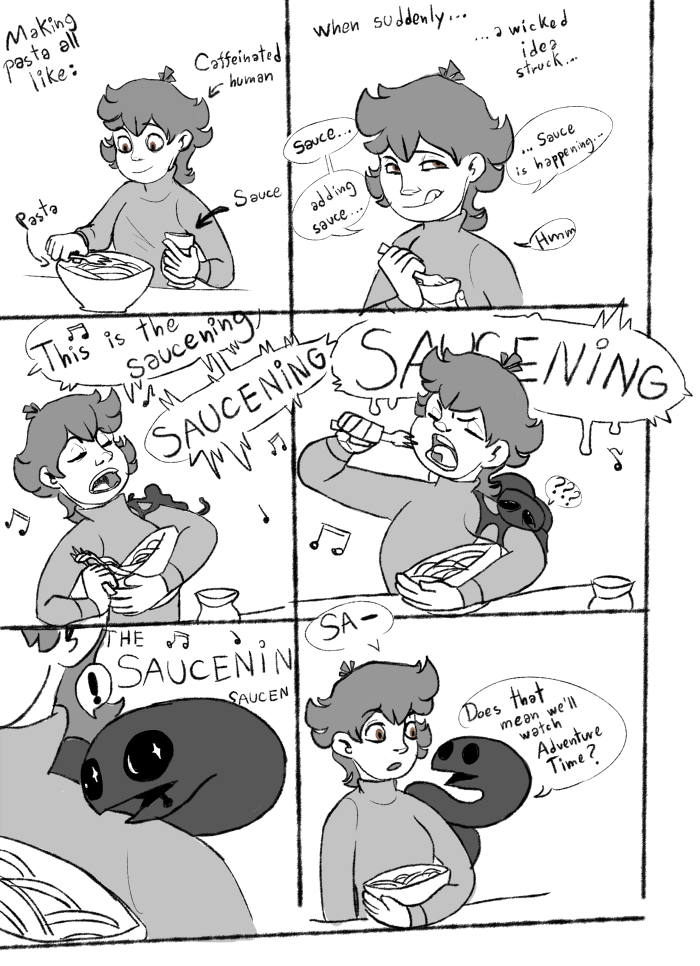 Some people sing in the shower... no, not me, I sing ANYTIME I'm doing anything remotely energetic while alone at home.
Viper is less than enthused. But, food means we get to watch something (I only watch things while eating... feels more enjoyable), and that something was Adventure Time, which Viper really likes.