04-26-2013, 12:55 AM (This post was last modified: 04-26-2013, 01:09 AM by Domnopalus.)
Something that might be fun and relatively quick for those of you artistically inclined (even if you're not artistically inclined, it doesn't take a huge amount of skill to make these, particularly from the bases). They're also fun to post places cuz they're cute and small and clean:
Pixel dolls and/or pixel artwork of your tulpas
Here are some that I made USING BASES--these are SUPER old (around 10 years) and not of tulpas, but you get the idea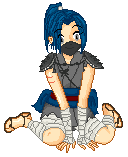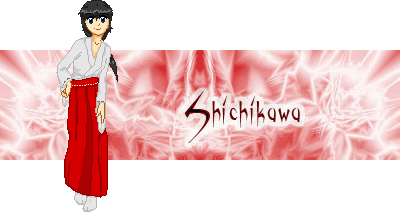 (I don't even know where the one without the stupid banner is for this one)
And then I have a couple of Dom that I made from scratch (i.e. not from doll bases obviously):

(This one is from 2006 before he evolved physically a bit)
And here is one of him I made yesterday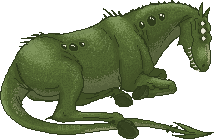 There are TONS of online resources for them, including some doll generators with pre-made clothes and the like. Plus, you get to look at naked pixel girls (or guys). Here are some links, for fun:
PixiStar
- this is a database for ALLLLLLLL kinds of doll bases you can use to create your pixel representation of your tulpa. I believe they're all free to use.
Pixel Doll Step By Step
- this is a simple little progression of the stages this person took to make their pixel doll. Gives you an idea of how it's done.
Pixel Princess Dollmaker
- this is a fun little thingy whatever to make a pixel doll without having to know how to use Photoshop or any art program. Only downside is you don't really have the freedom of bases, but there are TONS of clothing and hair and all kinds of stuff here.
Pixel Doll tutorial part 1
- a complete tutorial for those who want to use art programs, in 2 parts
Pixel Doll tutorial part 2
PixelBee.com
- another pixel doll maker thingy with lots of different types of bases and whatnot
MLP Pony Maker
- not exactly pixels but you can make basically any MLP you can imagine
MLP PIXEL resources:
http://kevfin.deviantart.com/art/MLP-Pon...-257982239
Male pony base
http://kevfin.deviantart.com/art/MLP-Pon...-251757627
Female pony base by same artist as above
http://moogleymog.deviantart.com/art/FRE...-288809007
Male pony base from someone else with wing option etc.
http://moogleymog.deviantart.com/art/FRE...-285705785
Female pony base by same person as above
http://ameyal.deviantart.com/art/My-Litt...-252870239
Large MLP pixel base
http://moogleymog.deviantart.com/art/FRE...-285626338
Rainbow Dash
http://moogleymog.deviantart.com/art/FRE...-285552735
Fluttershy
http://moogleymog.deviantart.com/art/FRE...-285370334
Applejack
http://moogleymog.deviantart.com/art/FRE...-285616454
Rarity
http://moogleymog.deviantart.com/art/FRE...-285575719
Twilight Sparkle
http://moogleymog.deviantart.com/art/FRE...-285596230
Pinkie Pie
Please post your creations! <3
(
Yes I am aware of this thread
, but nothing much came of it. Plus, this isn't about sprites. )
I'm

Alanna

, Domnopalus' host. Dom always speaks in brackets []