10-04-2013, 03:23 PM (This post was last modified: 12-09-2013, 11:57 PM by ThunderClap.)
So I ordered one of
these
recently, and I've found it helps greatly with visualization. Basically it produces the same Ganzfeld Effect that putting ping-pong balls over your eyes does.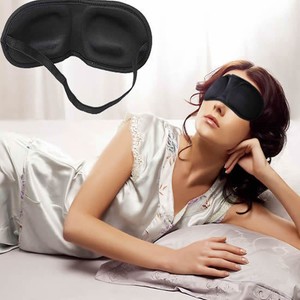 Heres what you need to do once you have acquired one of these masks or something of the sort:
1. First, make sure the eye cover allows
no external stimuli
into your eyes. That means you should be able to look around and see no light. Preferable conditions would be inside of an already dark room (I.e: Your bedroom at night time.)
2. Earplugs or earbuds are recommended as it will eliminate any distractions from noise.
3. Try to visualize your tulpa, or your wonderland. You will notice this gets easier gradually.
4. If you start seeing little "colors" or floaty things, try and morph those into an image of your tulpa or make out your tulpa's form inside of these things.
(You also may get the illusion that there is light coming through the mask. I have found this to be very common.)
5. After maybe about 20 minutes or so, hallucination will be much easier, and the images you see will be more detailed.
A good time for this exercise is any where from 20 minutes to 3 hours. Make sure you have patience though, because vivid visuals will not come until you are some time into the session.
Possible side effects I have noticed:
Headaches (More so after 15 minutes)

Nausea after Extended Periods

Head pressure (to be expected)

The usual orange juice/cold showers remedy should clear these up. The headache after 20 minutes of the exercise lasted for 5-10 minutes, so longer headaches can be expected from longer sessions.
-------
EDIT: Please read this article if you would like to learn more about closed-eye hallucination itself.
http://en.wikipedia.org/wiki/Closed-eye_hallucination